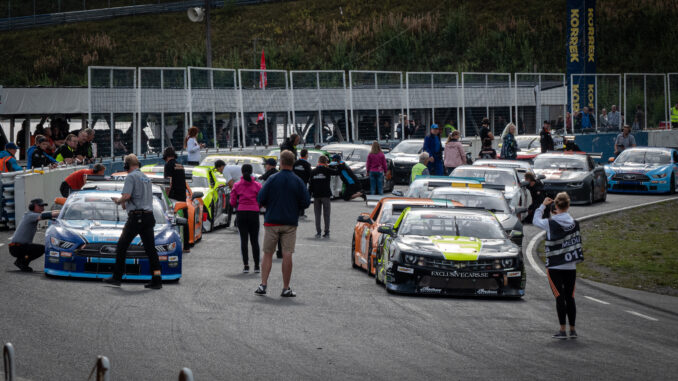 The three last races of this year´s V8 Thunder Cars calendar will become NEZ V8 Thunder Cars, a championship for the North European Zone of FIA. The races that will be part of NEZ V8 Thunder Cars is Alastaro, Mantorp Park and Hockenheim.
"We will have participants from Sweden, Finland, Norway, Lituania and Denmark over this season which makes it a natural step to create a NEZ championship of the last part of our calendar. Due to the pandemic restrictions we won´t have any foreign participants to the two first races of our calendar in Falkenberg and Ljungbyhed but by making part of our calendar a NEZ Championship we now give these participants the opportunity to compete for a prestigious title," says Richard Berggren for V8 Thunder Cars in Sweden.
"We have seventeen drivers from Finland that are ready to take on the challenge of the NEZ championship. This is a step towards synchronising our calendars and we hope to build on this for the long term future in order for the best drivers from the Nordic countries to fight it out on the track, " says Mika Makinen from the Finnish V8 Thunder series.
The V8 Thunder Cars season starts this weekend in Falkenberg. The event will be spectator free but all races will be streamed live on the club´s, Falkenberg MK, YouTube channel.
Calendar NEZ V8 Thunder Cars 2020
12-13 september Alastaro, Finland
2-3 oktober Mantorp Park
17-18 oktober Hockenheim, Tyskland