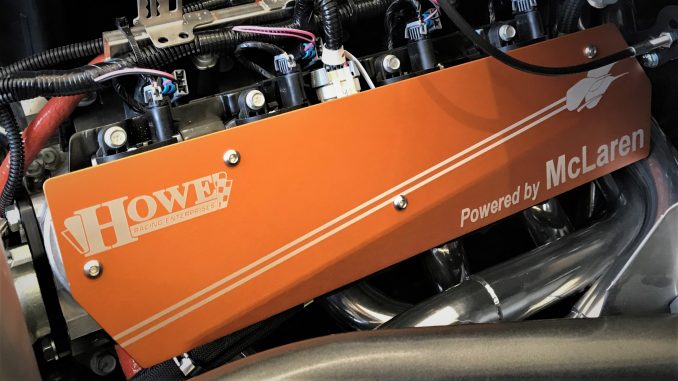 Performance Automotive Scandinavian reaches and agreement with Howe Racing Enterprises and McLaren Engineering
Ljungbyhed, Sweden – Performance Automotive Scandinavia is proud to announce a new collaborative agreement between Performance Automotive Scandinavian , McLaren Engineering, PBR Distributions and Howe Racing Enterprises.
McLaren Engineering is located in Livonia, Michigan U.S.A., and is a part of the larger Canada based Linamar Corporation. McLaren's Michigan roots go back to 1969 when legendary New Zealand racer Bruce McLaren started an engine shop in Livonia to support Indy and Can-Am racing. McLaren, Director of Engine Engineering Lee Carducci, stated, "McLaren Engineering has the advanced capabilities to provided OEMs full-service to develop advanced powertrain solutions jointly. Our continued commitment to motorsports is consistent with the high-level engineering for which we are known. Working with Howe will provide additional outlets for engineering and offer a variety of marketing opportunities."
Howe Racing Enterprises is a long-established manufacturer of race cars located in Beaverton, Michigan. The agreement has McLaren Engineering producing GM, LS-based spec engines exclusively for Howe for use in various global racing series. Howe Racing Enterprises President Chas Howe commented, "We started building race cars nearly fifty years ago, and there are not many companies in the racing industry more well known and respected than McLaren.
The exclusive distributor for the Howe/McLaren engines in Scandinavia/Northern Europe will remain Performance Automotive Scandinavian for the V8 Thunder Cars series, established initially as the Camaro Cup. The current Howe/McLaren engine specifications originated in Sweden and Denmark in 2012 with the assistance from GM Racing and former Danish F1 driver Jan Magnussen.
PBR Distributions will be the exclusive distributor for Howe in Australia and New Zealand. Howe continued, "Peter Robinson and his group in Australia have done a phenomenal job growing the Muscle car class while maintaining the controlled cost concept."
"The McLaren built engines exactly match the specs and output of the existing engines that we have used successfully in Scandinavia since 2012 and Australia since 2016. The switch to McLaren will allow Performance Automotive Scandinavia and PBR to maintain the cost and consistency of the engines further into the future. The McLaren name is a natural fit, and it is a tremendous honor to pay tribute to a racing legend as part of the package says Anders Conradzon CEO of Performance Automotive Scandinavian.
Källa: Pressrelease från Performance Automotive Scandinavian AB